Placing you amongst the finest Jakarta has to offer, famed international designers, brands and luxury couture can be found in the adjacent upscale shopping hubs of Plaza Indonesia and Grand Indonesia.
An epicurious journey awaits, a fusion of culture, cuisines and the rich tapestry of Jakarta's vibrant social scene.
Surrounding malls, rooftop bars, restaurants, cafés and deli's make Jakarta's centre a food and drink haven, an ideal place for enjoying the best in local and international cuisine. As the sun sets you are a stone throw away from the cities top clubs, hotels bars, fine dining and entertainment.
Bringing you closer to it all.
A holistically crafted property that binds luxury living with an active metropolitan lifestyle, creating the pinnacle of modern urban living.
Fifty Seven Promenade blends commerce, retail and entertainment with the very best in luxury living combined with the facilities and amenities to support an active healthy lifestyle both outdoors along the promenade, or high above the city at our sky deck and indoor communal area
Shaping your today and defining your tomorrow, a mixed use development that creates a new benchmark in international quality.
Easy access throughout the development via the promenade, internal walkways and sky bridges create an oasis of unrivalled convenience. Fifty Seven Promenade boasts multiple exits to Jakarta's main thoroughfares, arteries and tollsand excellent public transport links to the Trans Jakarta Bus-way, future Airport Express Train, Rail network and future MRT network.
Expansive and exquisite facilities both inside and out, from the promenade, sky deck to the pioneering luxury of the 58th floor.
Fifty Seven Promenade is graced with around 5000m2 of facilities cascading from the 58th floor residence lounges, gym, pool and spa areas to the sky deck, sky gardens andexpansive waterfront grounds and promenade.
8 UNITS PER FLOOR, FLOOR 2 TO 21
(B,C,F,G)
1 Bedroom
SGA 81.91 m2
(A,D,E,H)
2 Bedroom
SGA 115.48 m2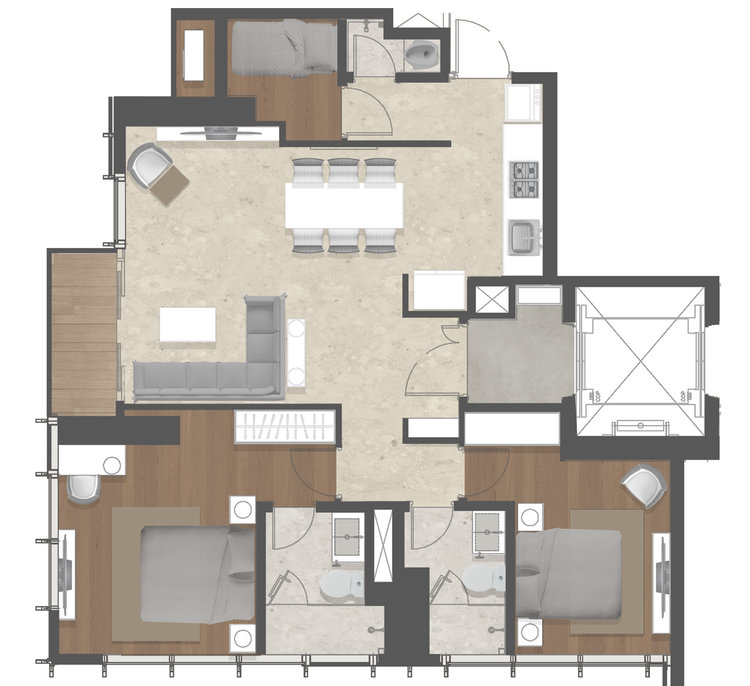 Sky 57
3 Bedroom
SGA 182.91 m2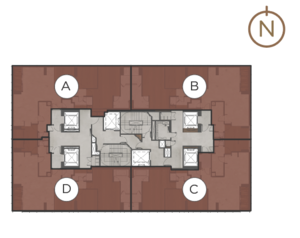 City 57
(B,C,D,E,H,J,K,L)
1 Bedroom
SGA 55 m2